Controversy's favourite child Salman Khan is always in the news because of the wrong reasons. From drunk driving to killing a black buck, he has been on the wrong side of the law on quite a few occasions. Over and above these controversies, his personal life has always been somewhat of a turmoil too. From girlfriends accusing him of abuse to late night drunk brawls, he has done various things to break the women in his life. Salman khan had claimed to be a 'virgin' on Koffee with Karan but his huge list of girlfriends says something else. Here is a look at the women Salman had affairs over the years.
Sangeeta Bijlani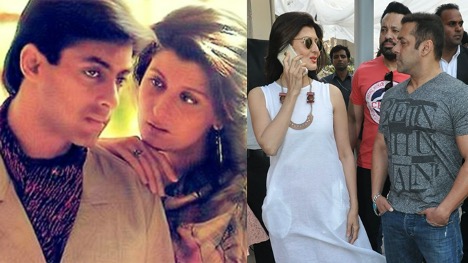 Salman Khan dated this Miss India pageant winner way back in the 80s. Unpertubed by their names making headlines, the duo could be spotted everywhere together. They dated for a few years but eventually broke up. Sangeeta is still close to the Khan family and was even spotted on Salman Khan's sister, Arpita Khan's wedding. Just when everyone in the Hindi film industry thought that Sangeeta would settle down with Salman, she reportedly bailed out of the relationship citing Salman's alleged infidelity as the reason.
Somy Ali
Somi Ali is an actress from Pakistan, who fell for him at the age of 15 after watching his movies! This lucky fan then got a chance to share a relationship with her favourite star somewhere around in 1993. Though Somi's dad was quite against the relationship, the 'love-struck' couple remained oblivious to it. It was like a dream come true for her but eventually, she couldn't stand Salman's alcoholism and Salman couldn't tolerate her immature behavior so they parted ways.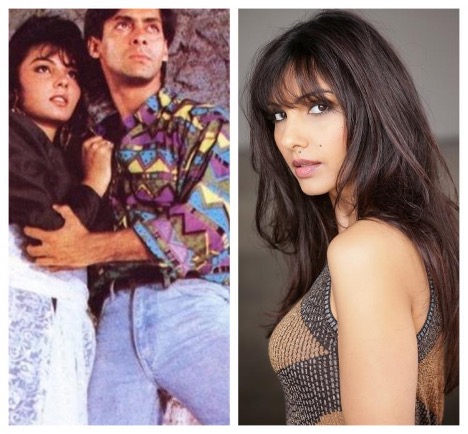 Aishwarya Rai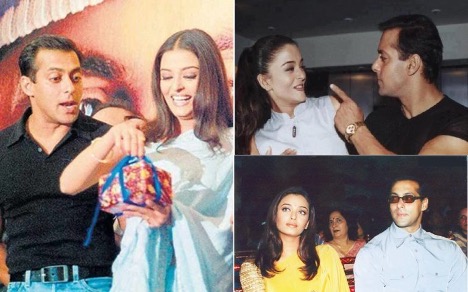 The love affair of Salman and this Miss World sensation is the most talked affair of Bollywood. Aishwarya Rai and Salman fell for each other on the sets of "Hum Dil De Chuke Sanam" in 1999. Their relationship was perfect until Salman became too possessive. He would show up at her sets, and once created a scene outside Aishwarya's apartment at 3 am in night, he kept banging her door and even threatened to kill himself if she did not open it and let him in. It bothered Aishwarya that she was more in the news for her relationship with Salman than her work. Aishwarya couldn't stand this behaviour of Salman and they broke up. Salman was heartbroken but he got over it ultimately. Aishwarya moved on with her life and is happily married to Abhishek Bachchan.
There is hardly any Bollywood fan who isn't aware of the Aishwarya Rai, Salman Khan and Vivek Oberoi's love triangle. In 2003, after Salman-Aishwarya broke up, she started dating Vivek, Khan had apparently called Vivek '41 times' and threatened to kill him. Reason: Vivek's relationship with Aishwarya.
Sneha Ullal
It was said that Salman discovered Sneha Ullal just after his spilt from Aishwarya Rai because she looked a lot like her. The actress, who was a friend of Salman's sister Alvira, was 18 then. She appeared opposite Bhai in the movie "Lucky" but their pair didn't do well on or off screen.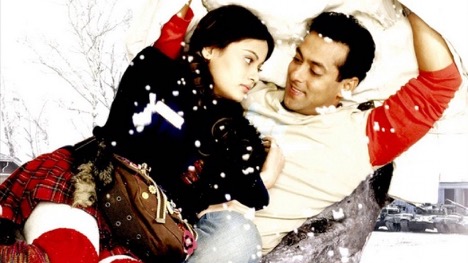 Katrina Kaif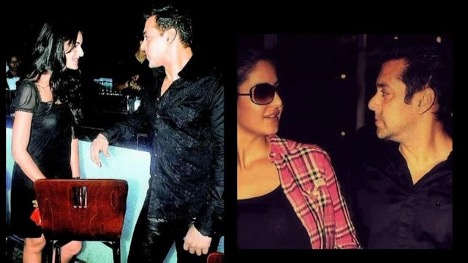 None of them ever admitted being together but it was the most obvious and popular love story of Bollywood. Salman helped Katrina in her Bollywood carrier by signing her in the film "Maine Pyaar Kiyu Kiya?(2005)". The couple dated for a long time but after that Salman was really serious about Katrina. He even fought with Sharukh Khan at Katrina's birthday bash and it became the most controversial topic of that year. It disappointed Katrina a lot. Katrina and Salman had their differences and later she left him and started dating Ranbir Kapoor. It was another major heartbreak for Salman as he did think of marrying Katrina. In Arpita Khan's wedding Salman addressed Katrina as Katrina Kaif Kapoor and said loud on mike that she missed a good chance of becoming Khan.
Zarine Khan
Another look-alike(of his ex) that Salman got smitten was Zarine Khan. This time it was Katrina, not Aishwarya though. Zarine Khan was also introduced into Bollywood because of Salman Khan's help through "Veer". They were even spotted together in many occasions but never admitted to being in a relationship.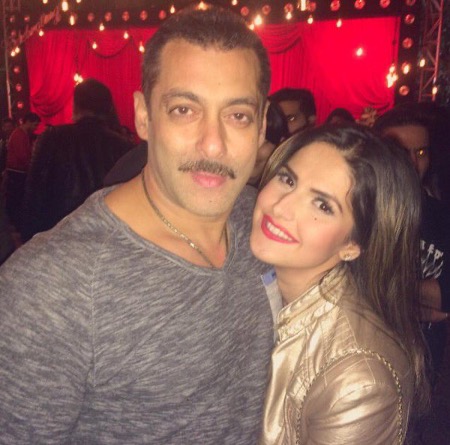 Iulia Vantur
Salman has launched many aspiring youngsters in Bollywood including some of his girlfriends. Salman got this Romanian beauty to star in a song of 'O Teri' as well. Iulia Vantur has spent a lot of time with Salman's family and Salman also hinted of getting married to her. She has travelled to and fro just to meet Salman Khan, and they appear to be happy together. Fortunately, everything is well between them so far, let's hope Salman finds his true love in this relationship and gets married soon!